Leadership
Resetarits Construction is a company built
around the strength and experience of our employees.
As one of the leading General Contractors in Buffalo, NY THE TEAM AT rESETARITS cONSTRUCTION IS BUILT AROUND THE STRENGTHS AND EXPERIENCE OF OUR DEDICATED TEAM.
Founded in 1987 by President and CEO, David Resetarits, Resetarits Construction's staff includes some of the area's most qualified and respected personnel. We actively recruit and retain construction professionals with the skills and experience to provide our clients with quality design and construction services.
Our team also includes an extensive network of specialty subcontractors who work diligently to construct buildings with the highest level of craftsmanship and service available. A team approach, founded in mutual respect, creates a work environment conducive to a successful construction project.
Architectural and Engineering professionals are an integral part of the Resetarits Construction team. Working together with design firms, Resetarits Construction takes a team approach to the Design and Construction process in any form of project delivery.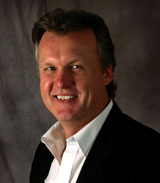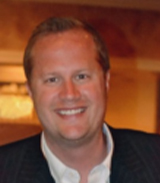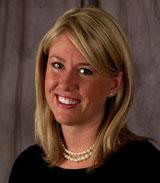 PRESIDENT & CEO
Dave Resetarits
Dave offers clients valuable knowledge and insight into the construction process.
Dave began his construction career as a laborer and carpenter during college, and has since spent years building a solid reputation in the Western New York community. Over the years, in addition to being a commercial general contractor, he has been a high school teacher, director of construction at a not-for profit, developer, and small business owner. His diverse background allows him to understand the needs of his clients, having been there himself.
With over 30 years of construction experience, Dave offers clients valuable knowledge and insight into the construction process. Working closely with every client on every project, he maintains RCC's philosophy of providing exceptional and quality construction services.
Dave serves on both the New York State and National Board of Associated Builders and Contractors, and the Board of Directors for Big Brothers/Big Sisters of Erie County. A licensed pilot and avid sportsmen, Dave lives in East Aurora with his wife Norma and enjoys spending time with his six grandchildren.
VICE PRESIDENT
Matt Resetarits
Matt ensures that our clients receive the most competitive pricing possible for their projects.
Matthew joined the Resetarits team in 2004 with an Associate's degree in Construction Management from ECC and a Bachelor's degree in Technology Education from Buffalo State. As the Vice President of the company, Matthew oversees all daily operations including the review of all estimates before they are submitted, the performance of all conceptual estimates as well as negotiation and review of all contracts and purchase orders.
When he is not working, Matthew loves spending time with Alissa, his son William and his daughter Tessa. In addition to flying vintage aircraft, snowmobiling, hunting, camping, and riding his motorcycle.
OPERATIONS & BUSINESS DEVELOPMENT
Kate Resetarits
Kate ensures that everyone has the tools and resources necessary to get their job done.
Kate joined Resetarits Construction in 2003 after working for both engineering and architectural firms. Happy to join the family business, Kate is responsible for all of the firm's operations, business development activities, community involvement, legal needs, and ensuring that everyone has the tools and resources necessary to get their job done. If it needs to get done, Kate will figure out how to make it happen.
Kate graduated from the University of Buffalo with a degree in Journalism and Promotion. She is a graduate of the UB Center for Entrepreneurial Leadership (CEL 2009) and a former Board Member of the Central Terminal Restoration Corporation. She enjoys playing tennis, real estate development, cooking and wine. She lives in Buffalo with her husband Merritt, four children, and the office bulldog, Guy Smiley.