Dods Hall, Fredonia State College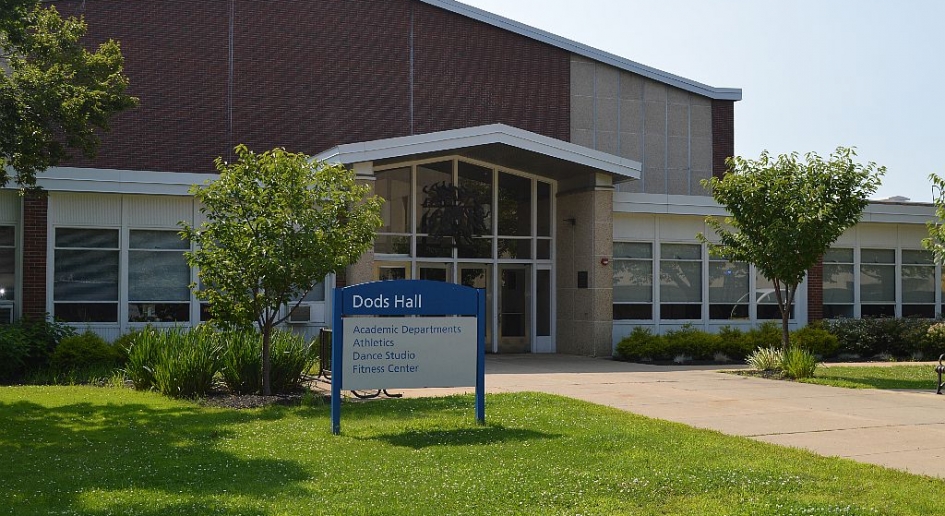 Dods Hall, Fredonia State College
Constructed in 1962, Dods Hall is part of an athletic complex that supports competitive intercollegiate and recreational intramural athletic programs. The existing fitness center in Dods Hall offers use of nautilus equipment, exercise machines and free weights to members of the campus community.
Special features of the complex include:
Gymnasium.
Dance studio.
Ice rink.
Basketball/track arena.
Natatorium.
This project provided the campus with a new fitness center located within the Dods Hall previous pool area. Critical maintenance issues were addressed within the space, such as the removal of asbestos containing panels that coved the structural framing, window replacement, bleacher removal, finish, lighting and electrical upgrades.The design consisted of an exterior visual connection to the fitness center by removing the south faade and southwest corner masonry brick, and installing a new transparent curtain wall. The project also introduced a climbing wall located on the west wall, and a locker area located at the east end, adjacent to the new entry and check-in counter. The space was finished with wood acoustical panels, a new rubber floor and a suspended fabric ceiling with four large ceiling fans to provide air circulation. Flat screen TV's were placed in various locations and a sound system provides background acoustics.
Resetarits Construction Corporation
1500 Union Road, Suite 100
West Seneca, New York 14224