Niagara gateway apartments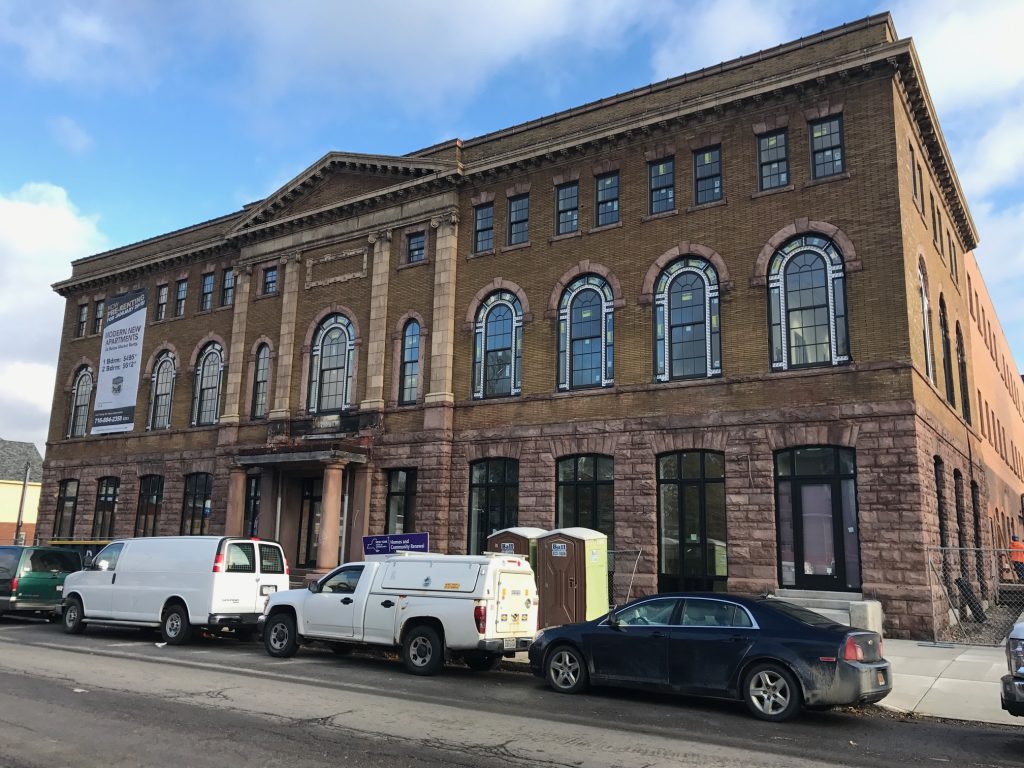 The 65,000 square foot historic Milk Building located at 885 Niagara Street in the City of Buffalo was once one of the busiest buildings of its time. After sitting vacant for over a decade,
Resetarits Construction was hired as the Construction Project Manager to oversee the renovations and alterations to the building into 53 apartments and 3 commercial spaces.
Having a large portion of the projects funding dependent on historic renovations and alterations, Resetarits concentrated on how to deliver the best final product while exemplifying the major and minor pieces in the building.
Focusing on delicate details such as the original brick, windows and stone walls, the residents of 885 Niagara Street are able to appreciate the buildings complex and eye-catching architecture in their everyday life.
Resetarits Construction Corporation
1500 Union Road, Suite 100
West Seneca, New York 14224