West Herr Lincoln of Amherst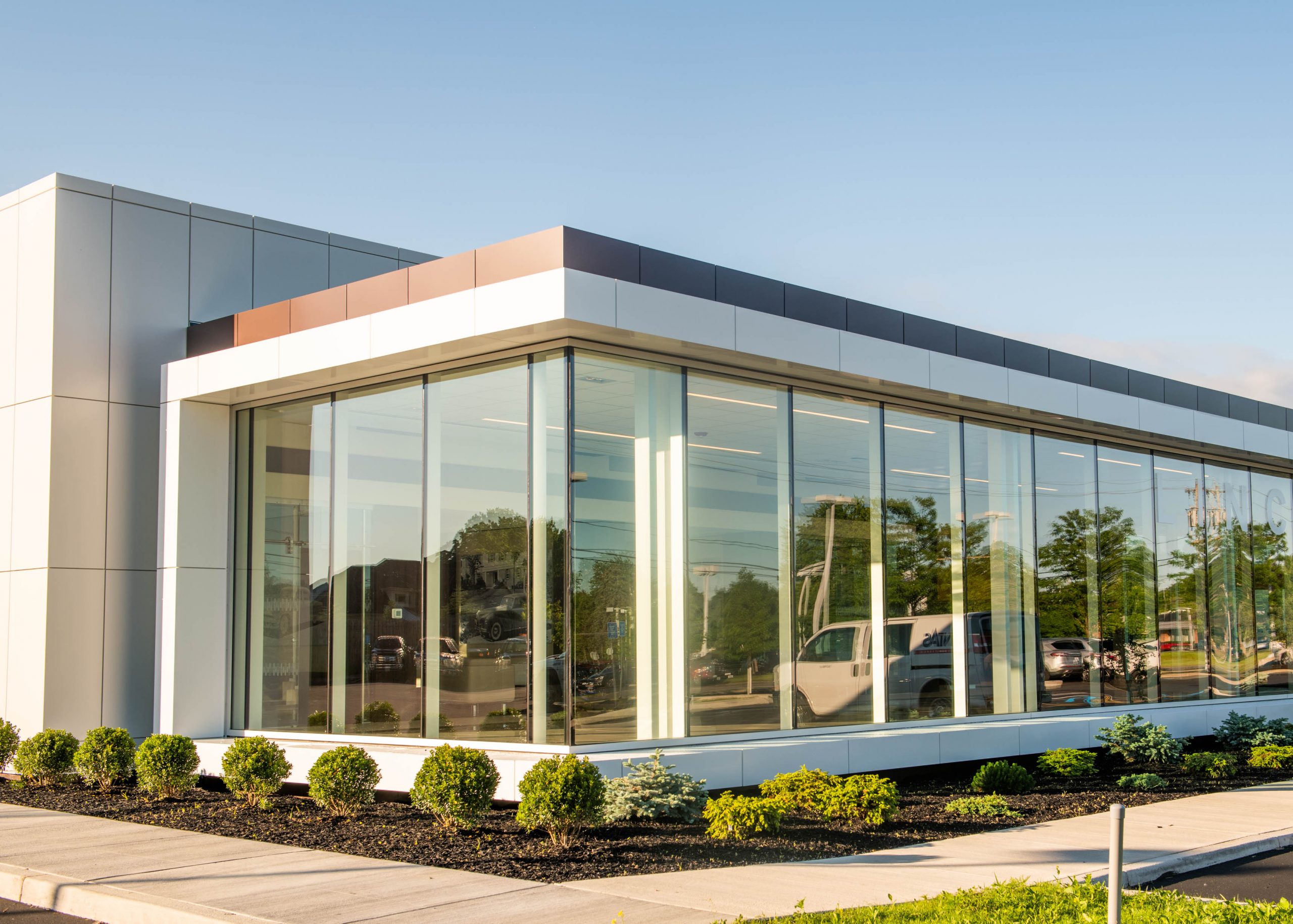 Resetarits Construction has worked hand in hand with West Herr Automotive Group since 2014 on many of their most important and complex projects.
That is why when it came time for West Herr to build a new Lincoln dealership with a truly high-end and modern design they entrusted the team at Resetarits Construction again to get the job done! 
This $5 million dollar project, designed by Silvestri Architects and Stephan Design Associates Inc. offered West Herr a warm and modern looking dealership. The mix of exposed structural steel columns, exotic wood veneers, Laguna Series Glass door and wall systems, artistic ceramic tile flooring and locally fabricated exterior metal wall panels all came together seamlessly to meet the needs of West Herr Lincoln and its customers for decades to come. 
Some of the more unique aspects of this build were the glass wall design elements, a coffee bar, exterior flower wall, and even bi-folding exterior Nana wall doors. 
Coordinating all the trades and finishes mentioned above while also expediting the overall duration of the project can be a challenge. However, Resetarits Construction rose to meet the task. Sequencing all trade work and overcoming difficulties between the elaborate coved ceilings, custom built millwork, and tying everything together with the unique Laguna glass wall and door systems.
View a video of the project here:
West Herr Lincoln of Amherst – Project by Resetarits Construction – YouTube
Resetarits Construction Corporation
1500 Union Road, Suite 100
West Seneca, New York 14224