Williamsville, NY, November 14, 2017: In Western New York, the name West Herr is one of the most recognized in the Auto Industry. If a consumer is searching for a new or pre-owned vehicle, they are sure to check out one of West Herr's many locations from the southtowns of Buffalo to the outskirts of Rochester.
Resetarits Construction, a Commercial General Contractor in the greater Western New York area, has built a long-standing relationship with West Herr over the last 4 years. Having completed work at the Subaru and Toyota dealerships in 2014 as well as various other jobs over the years, Resetarits was thrilled to be presented with the opportunity to partner, once again, with the Auto Industry leader.
"Resetarits has enjoyed working with West Herr on various jobs over the years. As a trusted partner, we are excited to be able to aid in the development and continued growth of such an influential business in our area. Our goal is to improve upon the foundation West Herr has already built by creating working facilities that will encourage employee and customer satisfaction."
~ Rylee Noonan, Project Administrator.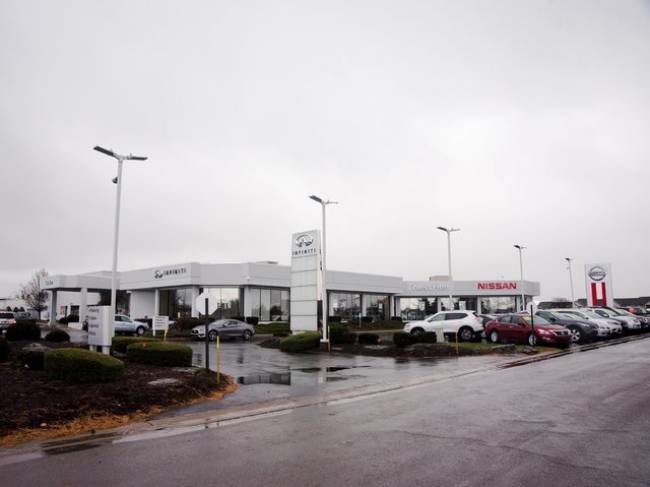 Construction related activates began in November of 2017 and have a scheduled finish date in July 2018.
Improvements include:
A 3,000 square foot addition to one wing of the complex that will house showroom space for both West Herr Nissan and West Herr Infiniti.
Interior renovations to various office and common areas, including new windows, floors and finish carpentry.
Interior and exterior finishes including metal panels.
New roofing.
Completing construction on a facility that is occupied and fully functional has become one of Resetarits main specialties. Detailed planning and coordination efforts are of top priority to ensure the facility's functions and business activities are undisturbed to the best of Resetarits' abilities.
Resetarits Construction
Attn: Rylee Noonan: [email protected]
1500 Union Road Suite #100 Buffalo, NY, 14224